About Us
History
Origin of our company
Established in 1995, Henan Anson Steel Co., Ltd. was developed by a group of partners who are committed to manufacturing and supplying OCTG products. After decades of continuous efforts to study, our company has already reached to a large scale as a octg manufacturer and we are continuing to grow up.
Product Improvement
Since 2003, we have realized that the improvement of product technology is the key to open the market. So we carefully studied the world's advanced steel pipe suppliers' technology and led in high-performance production equipment. Gradually our products have been more and more standardized and recognized by the majority of customers. Therefore, the brand of TICO is becoming more and more popular in the oilfield pipe and supply.
Tubular Technology
Today, we set up a technology research and development center, hoping to make achievements in the development of the tubing, casing and line pipe through efforts. We know well about as a octg manufacturers, only to improve steel pipe technology continuously to get the trust of customers in oilfield.
OUR PRODUCTION CAPACITY
With more than 20 years export experience, we constantly strive to perfect ourselves. We accept the views of the customers, and constantly perfect steel pipe. Today, we have owned a production factory of over 50,000sq.m., which includes production mills of 30,000sq.m. and warehouses of 10,000sq.m. to product OCTG products of the best quality. The quality control of our factory from the melt to the final steel pipe has reached the customers' demand. We use the most advanced technology to make pipe supply and promote the development of clean energy to obtain high quality, high strength oil tubular.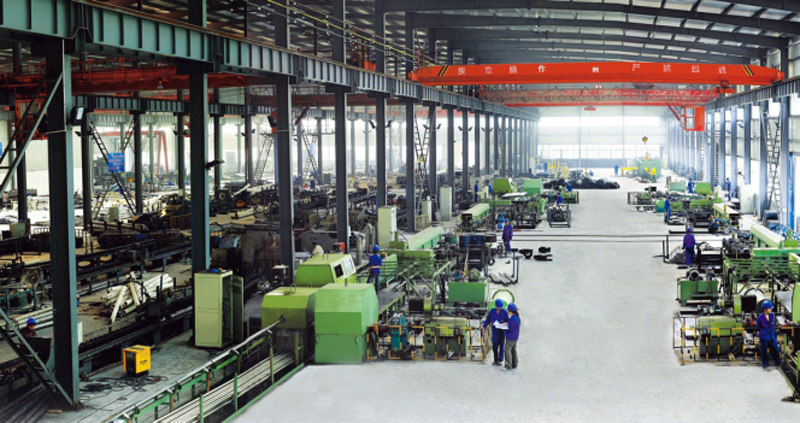 In addition, we have cooperated with two largest manufacturers TPCO and Baosteel. They have advanced oil processing equipment imported from U.S., as well as seamless pipe production line and best pipe welding equipment. With International advanced technology on oil casing and coupling processing/ pipe lines production, their annual production capacity of oil casing is 100,000 tons, coupling 220,000 No's, and line pipes 500,000 tons per year. Our factory has 800 tons of fully automatic intelligent flat forging machine and intelligent friction welding machine, 1,000 tons of hydraulic straightening machines, 800 tons of hydraulic upsetting unit and the most advanced heat treatment production line for all our products.
OUR PRODUCT SCOPE
OCTG casing and tubing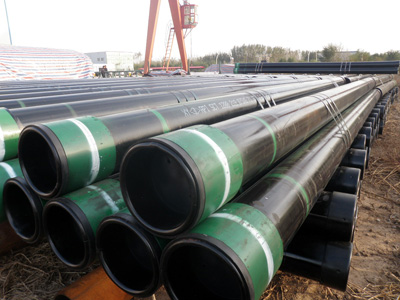 Casing and tubing is the main equipment of oil well construction. All materials used in the production of oil and natural gas must have sufficient strength and functionality.
Used for extracting oil and gas from reservoirs, tubing is in accordance with API 5CT.
Dimension: 1.9"--4 1/2". Steel Grade: J55, K55, N80, L80, C90, T95, P110. Connection: Plain, NUE, EUE.
Used for oil and gas well drilling, casing is in accordance with API 5CT.
Dimension: 4 1/2"—20".Steel Grade: J55, K55, N80, L80, C90, T95, P110, Q125. Connection: BTC, STC,LTC,TPCQ, Exchange Premium thread (Vam & vam top, Hunting).
OCTG line pipe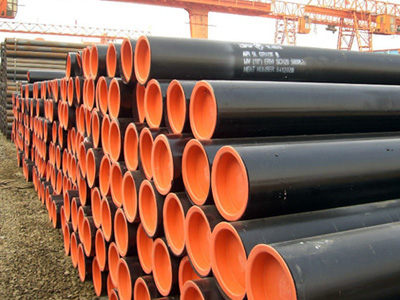 Line pipes are mostly used for transportation of gas, water, oil in petroleum, and natural gas industry.
Seamless Pipe: Dimension:1/2"—24". Process: cold drawn, hot Rolling, hot Expanding. Steel Grade:B, X42, X52, X60, X65, X70.
SSAW: Dimension: 5"—48". Process: SSAW. Steel Grade: B, X42, X52, X60, X65, X70, X80.
Welding Pipe: Dimension:2"—30". Process: ERW, SAWL, HFW, JCOE. Steel Grade: B, X42, X52, X60, X65, X70, X80.
Rail Fastening Parts: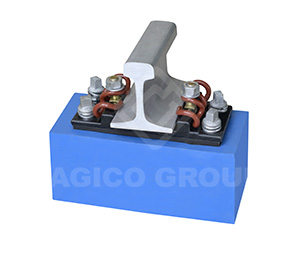 INVENTORY MANAGEMENT
We have 10000 tons of products in stock in our warehouse, including the most common specifications of the tubing, casing and line pipe. Our inventory is fully able to meet the special needs of customers in time. In addition, a large number of regular size of the steel plate is ready, so we can process immediately after customer demand for products. We promise to provide the products of customer demand with the fastest time and of the best quality.
QUALITY INSPECTION
As we all know, API(American Petroleum Institute), ISO(International Organization for Standardization), ASTM(American Society for Testing and Materials), as the major standards of the oil industry, are responsible for the standardization of oil and gas industry equipment in order to ensure the safety, reliability and compatibility of the equipment used. Henan Anson Steel Co., Ltd. octg products are processed in accordance with the above standards strictly. According to different demand of customers, our professional engineers will finish order task with high quality.